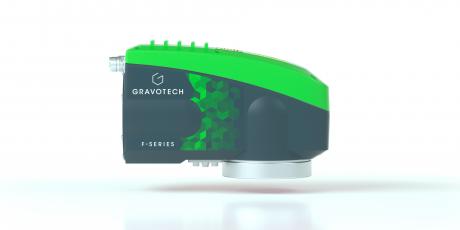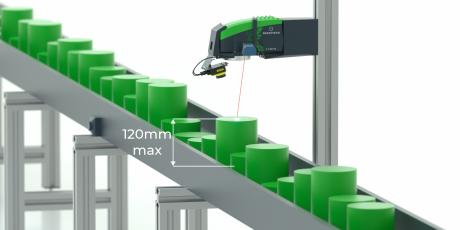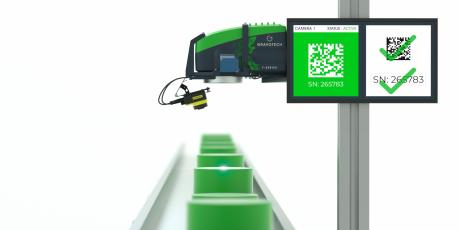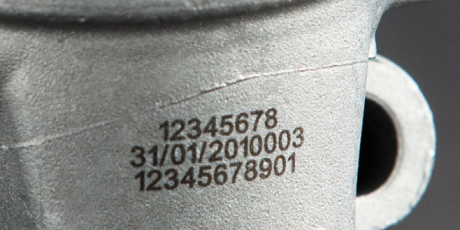 FIBER Laser: Integrated laser marking system for metal and plastic parts
INTEGRABLE LASER MARKER
Our powerful and high-quality industrial Fiber Laser engraver performs precise markings quickly. Compact, with great communication links and simple to integrate in a manufacturing process, it is the perfect fiber laser marker for metal and plastics.
COMPACT DEEP LASER ENGRAVING
The heavy-duty design, based on a cast aluminum structure, and high-quality optical components guarantee strength and low maintenance. Whether integrated in a production lines or robotic cell. The integrated laser implementation is easy in all mounting positions, the laser can be oriented to the part surface to significantly reduce installation times and tooling costs.
 
INDUSTRIAL LASER
Equipped to meet the needs of Industry 4.0, the fiber laser engraver for metal, can use many network and fieldbus protocols allowing full compatibility with all PLCs brands to ensure quick and cost-effective integration.
 
POWERFUL FIBER LASER MARKER
This deep laser marking machine is available in several powers; 20W, 30W and 50W. 20W is adapted for most applications for surface marking, 30W is the solution for fast and high-contrast markings, and 50W is the most suitable solution for deep laser engraving
Looking for a simple & affordable laser marker? The Fiber ENERGY contains all core features necessary for basic applications.
Technical Specifications
Laser classification
Class 4 Laser system, possibility to switch in Class 1 for integration on a station or equipped with Mini inline module.

Frequency (kHz)
20W / 30W / 50W: 2-200

Options: Module 3D / Autofocus / Vision Manager

Beam O (μm): from 40
Long fiber cables (3m in standard / 5m in option) to remove your online integration constraints
IP rating: IP54 for marking head

Casted Aluminum head
Double protection:
aluminum ring
lens protection
No cooling fan and no openings in the head in - Dust filter for the control unit

Firmware update via USB port
Restore a complete backup

Component easily replaced: Rail mounted source, easy access to electronic boards

Communication: Ethernet TCP / IP; Profinet; Ethernet IP; Dedicated I / O (SUB D37); 8I / 8O; RS232; USB (x3)
General
Wavelength
1064 nm
Available power version
20 - 30 - 50 W
Key functions
Process automation
Industrial Ethernet Networks
Safety Performance Level d
Embedded intelligence
Autonomous
Programmable by PLC
No PC required
Traceability Management
FIBER LASER
Model
Laser Technology
Power
Power Peak
Frequency
Scan speed

Up to 10000 mm/s (393.7 in/s)

Display

Integrated screen with control panel for: REAL-TIME SUPERVISION, EASY DIAGNOSIS, SOFTWARE UPDATES, MEMORY BACK-UP…

Operating Temperature
Marking Area - Available lenses

F100: 65 mm x 65 mm (2.6 in x 2.6 in)
F160: 110 mm x 110 mm (4.3 in x 4.3 in)
F254: 175 mm x 175 mm (6.9 in x 6.9 in)
F330: 205 mm x 205 mm (8.1 in x 8.1 in)

Safety performance level
Marking Specifications

+60 Gravotech fonts, Possible to convert User & TTF fonts, All formats of barcode and 2D codes, Logos

Communication interfaces (standard)

Ethernet TCP/IP; Terminal block 8I / 8O; Laser Safety Dedicated I/O; RS232; USB

Laser safety classification
Fieldbus
Power consumption rate
Humidity level
Rated voltage
Marking head weight
Control unit

F20-F30: 16.6 kg (36.57 lbs)
F50: 20.6 kg (45.415 lbs)

Marking head cable length

3 m – 9.8 Ft (5 m – 16.4 Ft in option)

Marking head installation direction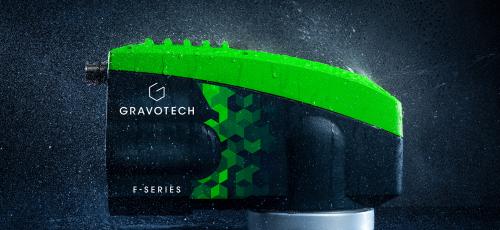 This metal marking laser machine is the laser marking system dedicated to harsh environments and deep laser engraving.

The robust cast aluminum housing is rigid, reduces vibration and resists shocks. The IP 54 protection rating of the head reduces long-term maintenance costs.
A metal mesh Dust filter on the source helps to protect the electronics and source.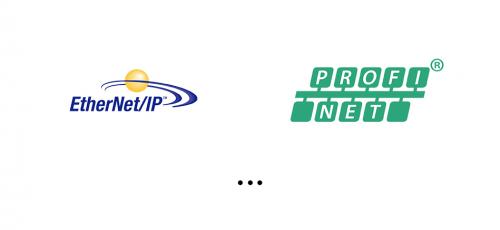 To facilitate and reduce the programming times of your PLCs, the laser marker is compatible with a wide range of communication protocols:
Ethernet TCP/ IP, RS232
Standard 8 I / 80
Dedicated I/O via DB-37
and optional industrial communication protocols such as Profinet & Ethernet IP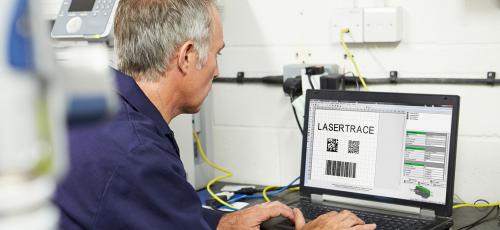 Developed by Gravotech and enriched by numerous application experiences, this software includes all the functions necessary for identification and traceability.

Easily mark your parts, with text, serial numbers, logos.  Generate unique codes like Datamatrix, barcodes, QR codes, UID, GS1, and configure your variables, counters and shift codes.

Delivered with each marking laser, Lasertrace allows you to create your marking files in a few clicks.

Once the files have been transmitted to the control unit, your metal marking laser machine can operate on its own, or controlled by a PLC.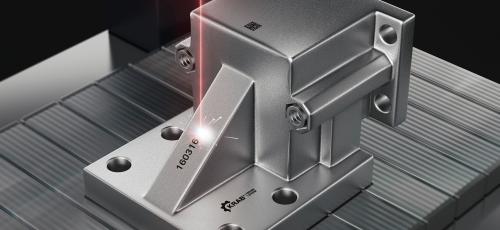 The 3D module guarantees precise and uniform laser marking, whatever the regularity of the pieces, or the complexity of their shape. Simplify your integration. No need to adjust the focal distance.
Easy programming
Highest amplitude
Choose the best solution on the market
Focal 160: up to 2.362 in.
Focal 254: up to 4.72 in.
Fastest solution
Reduce your marking cycle time. Less than 100ms to change the focal distance, instant refocusing.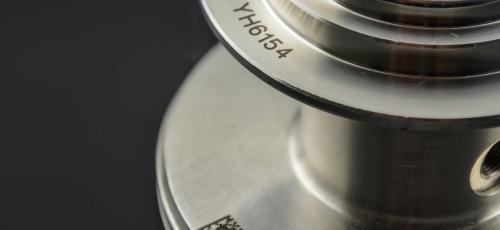 This unique system adapts to the marking surfaces instantaneous without any head movement : - No character deformation - Uniform contrast over the entire engraving area - Possibility of multiple markings on a single part at different levels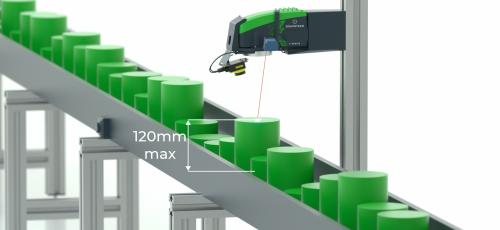 This module automatically adjusts the focal distance without calibration or wait time. Guarantee of optimal marking regardless of the flatness of the parts or their shape. Exceptional range up to 4.72 in for part height variation for marking of various types of parts on the same line. Constant contrast & depth.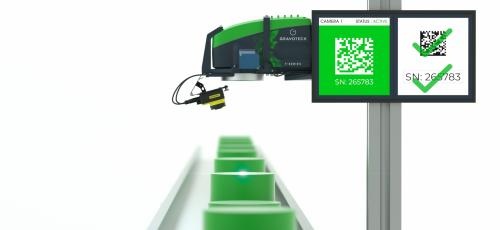 2D code content verification
Graduation of the code and trigger of operations: file selection, dialogue with the PLC, activation of alarms, actuators for rejecting faulty parts.
Used with Lasertrace software, this module includes a Cognex Insight camera with lighting, auto-focus system and protective lens.
It offers a perfect reading of all 1D and 2D codes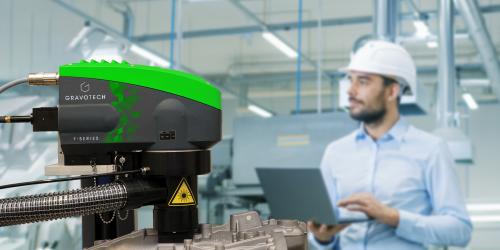 Mini Inline - Innovative Solutions For Permanent Marking
Gravotech has designed a turnkey marking solution that will fit perfectly on your production lines.
Mini-Inline is a Class 1 nozzle to secure the marking process without designing a costly Class 1 enclosure.
Designed for Marking of large industrial parts: This Class 1 solution is fully customizable to fit your parts perfectly. Recommended for large parts and flat surfaces, Engine crankcase, Gearbox housing, Stamped body parts, Fuel tanks, Long parts.
Highest level of safety: the Mini-Inline package includes safety sensors (inductive or optical) for part detection.  They are linked to the protective shutter and laser source.
The Mini-Inline insures we extract all fumes generated by the laser, thus protecting the operators from the fumes and particulates generated by the laser marking.
Flexible and reliable, the Mini-Inline can be integrated in all positions and is compatible with robots arms or linear actuators.
A unique and proven design that has been used for years across more than 100 manufacturing sites.
REQUEST A DEMO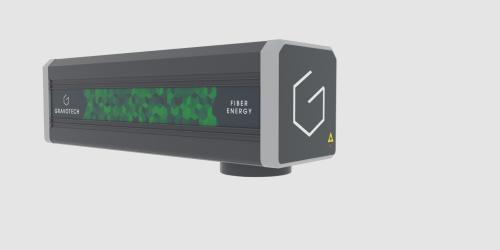 Fiber Energy
Essential laser marking – simple, reliable, repeatable
Taking all of our expertise, our proven design, and dependable components, we have created the essential laser, the Fiber Energy. Without the need for autofocus or complex multi-level marking, we can now provide a simple stripped back experience without compromising our product quality. The Fiber Energy has a modular design using proven components to permanently identify your parts, with a high-contrast and high durability marking.

We have carried the reliability from the Fiber over to the Fiber Energy, with a IP54 marking head sealed from dust and other products, designed to cope with a harsh environment. The fiber energy also carries the full communication capacities to integrate into any manufacturing process for traceability. PROFINET, Ethernet IP, Ethernet TCP/IP and RS232 interfaces are available along with dedicated I/O and USB ports to easily connect it to your workflow.

With fiber sources available in 20W and 30W versions, you can get a precise and powerful marking on a wide range of metallic materials: steel, stainless steel, titanium, aluminum and more.
This laser marker can handle more than 20 materials
FIBER GALVO
ORGANICS
Ceramic​​
Electrical and medical ceramic
PLASTICS
ABS​​
Laminates​​
PA
PE, BET
PMMA, Acrylic
POM - PBT
PP
METAL
Aluminum
Anodized Aluminum​​
Brass​​
Carbide
Coated metal
Copper
Gold, silver, nickel, platinum
Stainless steel​​
Steel
Titanium
= Engraving / Deep marking