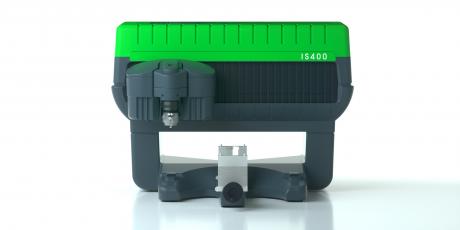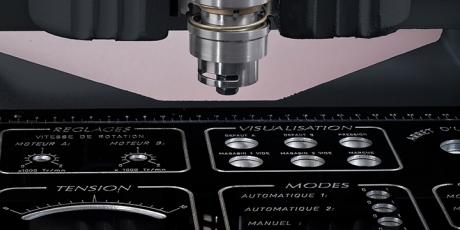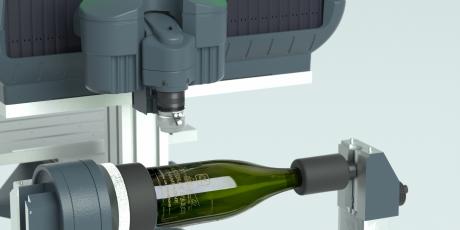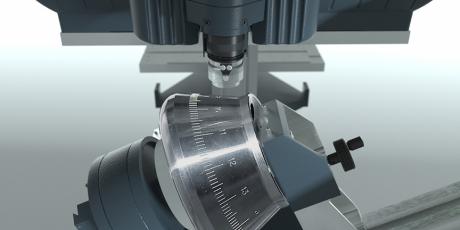 IS400 and IS400 Volume: One of a kind metal engraving machine
CNC ENGRAVING TABLE
This industrial engraver is perfect for signage, identification of parts, plastic engraving, and a perfect ADA braille engraving machine. IS400 is a rotary engraving machine suited for medium size items and IS400 Volume for larger projects.
PRECISE/STEADY ENGRAVING ON ALL MATERIALS 
With key features such as point and shoot, high frequency spindle and our onboard software Gravostyle™, IS400 simplifies your workflow and ensures consistent engraving on any surfaces, flat or non-flat without supervision of the operator.
 
INDUSTRIAL ENGRAVER
These industrial engravers are a success thanks to their outstanding durability, whichever the quantity of work they intake. With an adjustable rotation speed, IS400 and IS400 Volume are designed to meet the demanding marking and machining needs in the industry.
 
METAL AND PLASTIC ENGRAVING MACHINE 
IS400 can mark on all materials from the softest plastic such as PEHD to the very hardest metal like steel. You are sure to have excellent results with your applications, drilling on metallic front panels, metal cutting, surface engraving for light signage or deep marking for plaques (interior and exterior).
Technical Specifications
Solid cast aluminum frame
Heavy-duty spring-loaded

Gripper or high-frequency spindle with collet options
Ball-bearing lead screws.

LCD control panel
USB data transfer cable

Point & Shoot function, with laser pointer
Auto Z-ref function

Software included Gravostyle™ Discovery

Options and accessories
Ranges of engraving and machining tools: Diamond, Twincut, Onecut, Percut
Tool lubrication system
Range of regulating and suction noses
Chip collectors
Pen attachment system
Cylinder attachment
Aluminum clamping table
Braille ADA kit
Flange table
IS400: diameter 120 mm
IS400 Volume: diameter 350 mm and tilting to 45mm
General
Technologies
Rotary, scribing
Marking Capacity
Marking area max
305 mm (12 in) x 210 mm (8.2 in)
Spindle power
90W
Optional spindle: 150W
Max object height
IS400: 105 mm (4.1 in)
IS400 Volume: 400 mm (15.7 in)
IS400
IS400 Volume
Max. object size (L x W x H) (weight)

Unlimited x 230 mm (9,05 in) x 105 (4,13 in) mm (20Kg - 44 lbs)

Unlimited x 230 mm (9,05 in) x 400 mm (15,75 in) (20Kg - 44 lbs)

Dimensions (L x W x H)

893 mm (35.157 in) x 610 mm (24.016 in) x 435 mm (17.126 in)

900 mm (35.433 in) x 615 mm (24.213 in) x 840 mm (33.071 in)

Machine weight
Automatic Z axis
Noise level
Spindle Type

Top load spindle
or
collet spindle

Top load spindle
or
collet spindle

Point & shoot
Operating Temperature

5 °C (41 °F) - 40 °C (104 °F)

5 °C (41 °F) - 40 °C (104 °F)

Connection to computer
Maximum speed
Z stroke (Z travel)
Rotation speed
Software
Tool diameter

4,36 mm (0,172 in)
with optional spindle : 3mm (0,118 in) to 6,36mm (0,25 in)

4,36 mm (0,172 in)
with optional spindle : 3mm (0,118 in) to 6,36mm (0,25 in)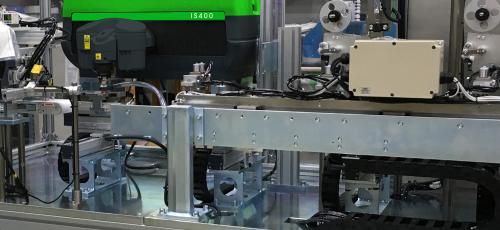 With more than 10,000 units sold, the IS400 is a stable, safe, versatile, CNC engraving machine. Since the nineties, most of the IS400s' sold are still running in all types of industries, used as a sign engraver, plastic engraving machine, metal cutting, and as a great ADA braille engraving machine. The IS400 rotary engraving machine can also be split from its base, so it can be attached to a customized support. You are free to define your own engraving axis, tilt angle, automation to work at a competitive cost on rail or aviation components, wind turbine blades, etc.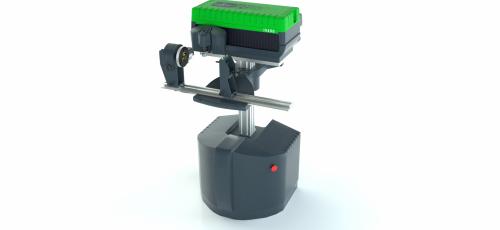 Unique to the market, the IS400 Volume opens new possibilities. It has the biggest stroke available in the industry. It is equipped with a motorized fixing system that allows the passage from flat engraving to cylindrical engraving (optional cylinder turner) without adjusting. Mainly used in any industry with bulky parts such as funeral urns, aeronautical landing gear, and automotive engine blocks.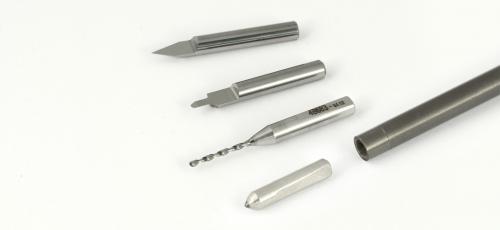 The IS400 is designed to optimized your workflow, automatic plate feeder for mass production, ability to switch from cylindrical objects to flat engraving in less than 30 seconds, large choice of engraving tools (Diamond, Twincut, Onecut, Percut), range of jigs for all shapes of objects and ability to use your own tools. The IS400 will become your favorite sign engraver and metal engraving machine
This engraving machine can handle more than 30 materials
ROTARY
DIAMOND DRAGGING
ORGANICS
Glass, crystal
Leather
Wood​​, varnished wood
PLASTICS
ABS​​
Foam​​
Laminates​​
PA
PC
PE, BET
PMMA, Acrylic
POM - PBT
PP
METAL
Aluminum
Anodized Aluminum​​
Brass​​
Coated metal
Copper
Gold, silver, nickel, platinum
Stainless steel​​
Steel
Carbide
Titanium
= Engraving / Deep marking
IS400: A Gravograph customer's dream comes true
The unmatched compromise between power and compactness
Replacing the irreplaceable: this has been the Gravograph team challenge back in the 90' when deciding to replace the VXM, one of our best-selling, yet aging, machine. Focus was set on offering a lightweight industrial machine for small to medium part identification, while keeping the outstanding reliability that made Gravograph machines a worldwide success: the IS400 was born!
As for the IS400 Volume, it was created to be the perfect engraving machine for Gravograph industrial customers: no more time wasted in switching from flat to cylindrical engraving mode, bulky item engraving capability and high productivity. The Gravograph team took the IS400 and added a motorized fixing system.
Today, the IS400 and IS400 Volume are widely used in various industries with bulky parts to engrave.